Taking Efficiency to Another Level 
K/3 ERP, the best cross-border, multilingual ERP system, is ideal for fast-developing Singapore local and multinational companies with a footprint in both Overseas and Mainland China.
K/3 ERP provides you with a single, consolidated and timely view of our business, helps you to meet Chinese complex legal and statutory requirements.
This is the major breakthrough for you. With Kingdee, you can make faster decisions and get a tighter grip on management control, and penetrate into Chinese market easier and faster.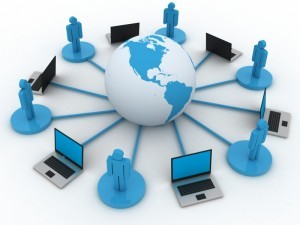 What Is Kingdee? 
The K/3 or Kingdee is a very comprehensive and mature ERP system, which helps to deliver efficient solutions to all applications that range from human resource issues, financial accounting concerns, supply chain management processes for trading purposes, and cost to production management systems for a variety of manufacturing companies. The K/3 system comprises of modules which are fully integrated on a functional level, and can be suitably chosen independently for taking care of a variety of application purposes.
Benefits of K/3 ERP System

This software offers a wide range of benefits to the user, which include advantages like the following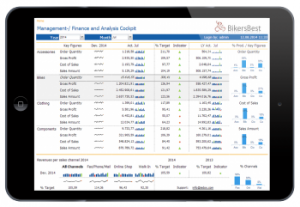 The Top 10 Benefits of Kingdee
The top reasons to integrate Kingdee as an ERP system in Malaysia and the different advantages it offers include

100% compliance with the Local Statutory and Accounting Requirement, as outlined by the Singaporean, Malaysian, Hong Kong, Taiwan and Chinese governments.

Seamless system integration with international accounting, CRM, ECP and SCM systems.

High ROI and low possible TCO rates

Support for multilingual and standard international user interface

Proven solutions in a wide range of industries

Intuitively designed so that your staff can be trained quickly and cost-effectively

800-men strong research and development team with high end technical support

Availability of professional consultants to help understand the different business requirements

System operated by a team of professionals, having both local talent and an international experience

Strongly implemented and integrated component based architectural support for KM, ERP, BI and CRM products.
Why Use ERP Systems?
The question that comes to mind is why do businesses in Malaysia need to adopt ERP system processes?
All businesses and enterprises, which do not have integrated ERP systems, have to face a number of issues on a regular basis. These include issues like
Some companies resort to using excel file to handle their processes, but the manual work takes up too much time for it to be worth its while. The human errors which can occur as a result can also chalk up heavy costs. All these offset the investment in a decent ERP system.
What If I Am Already Using An ERP?
If you are already using an ERP system, then know that Kingdee will take efficiency to another level. You will be able to ensure full integration of the easily scalable ERP system with the K/3 BOS, to enjoy an open technology system platform which can help to integrate and leverage all systems.
Kingdee Credentials
Awarded the Capital Outstanding ERP Solutions Provider Award to K/3 by Capital Magazine.
Won the SMB World Awards in 2013, for ERP Solutions. It is a magazine which is involved in supporting the business and technology requirements outlined by the Asian professionals working in the SMBs.
A special report released by IDC, namely the China Enterprise Application Software Market Analysis Report for 2012 actually listed Kingdee number 1 in the category of Market Share ERP Solutions To SMEs. The position was awarded to K/3 for winning remarkable performance in the industry for 9 consecutive years.
The China International Software Expo had Kingdee awarded in the category of 'Top 10 Best Online Software Expo Innovation Award.'
If your company wants to realize its potential, then it is important to recognize the importance of ERP system tools for organizational processes. Kingdee offers the cross border and multilingual featured platform needed to ensure business growth on a local and international level.
Fill in the form below for more enquiries about Kingdee K/3.