Accounting Software for Small Businesses in Malaysia
Empower Your Business, Expedite Your Growth
The current business landscape opens way to countless challenges, and being a part of an emerging market, such as Malaysia, small businesses need to be prepared to live up to these challenges. There are more international names than ever, and we are in direct competition with the big fishes.
Huge corporations and multinational rely on powerful technology but we make the assumption that technology is only a privilege of those with deep pockets. In order to survive as small businesses, we need to make the most out of our efforts and resources through technology that automates processes and centralize control.
Before a business invests in complex CRM and other software, it is important to improve in internal functions, especially when it comes to finance and accounting. Kingdee, accounting software created specifically for Malaysian businesses, works very well in this regard.
Kingdee KIS® Accounting
Unique professional accounting software that stands out due to its extensive array of features, most of them exclusive to Malaysian businesses.
It automates handling of high liquidity assets such as cash, inventory and receivables, process tax in transactions, and provides comprehensive accounting process and reports. It covers simple accounting functions as well as thorough financial and operation management.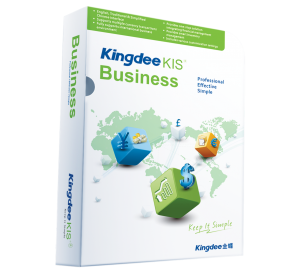 Kingdee KIS® Business
Comprehensive business management system featuring integrated accounting system and provides full workflow management of business.
It helps enterprises manage every aspect of business from quotation and order placement to receipt and payment.
It is designed to help SMEs seamlessly manage their business, explore business opportunities, and utilize the best of their resources.
Minimum System Requirement
Recommended System Configuration:
 Pentium processor (or equivalent) @ 1GHz, with at least 1GB RAM, or better
1.5GB free hard disk space for program installation
1GB additional disk space for each company file
1024 x 768 screen resolution with 16-bit color or better
Software Required for Integration /Compatibility:
 Windows® XP/2003/Vista/2008/7/2008R2 (32 or 64 bit)
 Internet Explorer V6.0 or later
Adobe Acrobat Reader 6 or later
Microsoft Excel ® 2003 or later required for printing
Internet:
 Internet connection for product registration and auto update